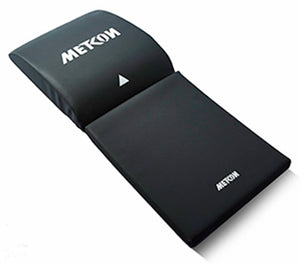 The Metcon Ab Mat will work for users of any size and can be utilized to provide lower-back comfort and support during ab exercises. Focusing on your core and maximizing how you can use your body weight for a variety of workouts. 
Solid flat base with extra high density foam arch to promote back support and assistance. The mat is safe for both beginners and professionals, it is comfortable and the overall design is contoured to prevent injury to your lower back.
Specifications:
PVC Surface with defense against the tailbone chafing or bruising that can often come with sit-ups and crunches.